Battery Storage and Charging Services
RBS offers a comprehensive Storage and Charging Program for out-of-service locomotive batteries. RBS trained battery handlers and technicians record detailed records on each inbound shipment of batteries. Each battery is then inspected to evaluate its condition and determine if it should be watered, charged and stored at RBS; sent for repair; or sent out to be scrapped.
Additional services such as cleaning, de-sulfation, or installing accessories such as a Single-Point Watering system or battery monitoring device are also available from RBS.
The indoor RBS Battery S&C warehouse is conveniently located five minutes from Interstate I-70 in O'Fallon, MO (outside St. Louis). The environment is fully equipped with 120/240 VAC, 208 3P, 480 3P electric service; natural gas heat; large exhaust ventilation, certified sprinkler system and is high storage rated.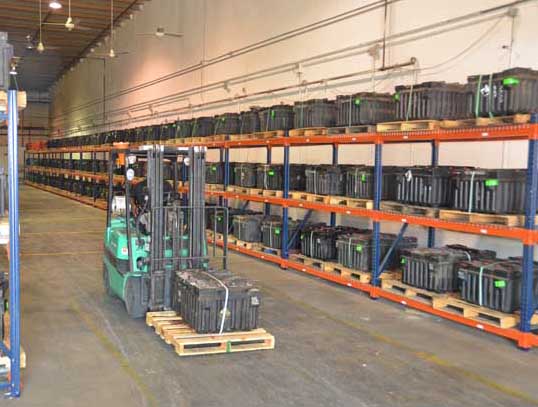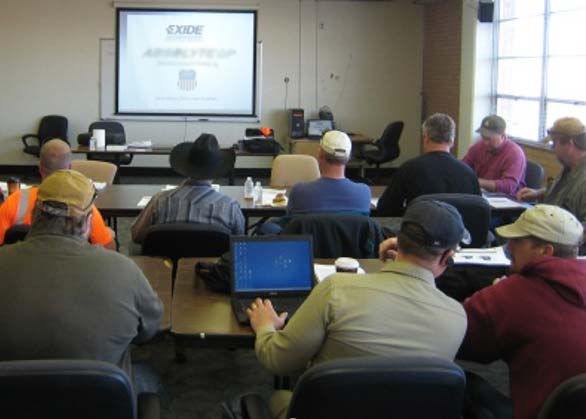 Battery Maintenance Training
Experienced TPSC personnel have conducted nearly 1,000 comprehensive Battery Maintenance training sessions for railroad managers and maintainers across North America. These sessions impart information that has proven to help railroads establish maintenance procedures that can enhance battery life and performance. Topics covered may also dispel misunderstandings about batteries and ineffectual handling that actually can reduce battery service life. Instruction material also reinforces safe practices for personnel who work on or near batteries. Contact RBS if interested in arranging a training session for your team.