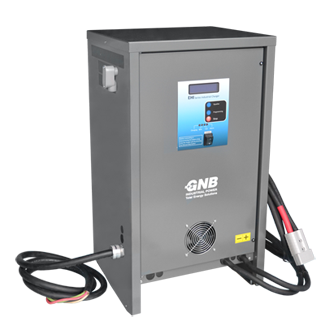 GNB EHI Intelligent Locomotive Battery Charger
64 Volts, 125AMP / 32 Volts, 200AMP
Robust High Frequency IGBT based design is energy-saving and CEC compliant. User-friendly programming provides conventional, opportunity and fast charging profiles optimized for Flooded and VRLA batteries. Offers ability to connect charger to network for remote monitoring and control.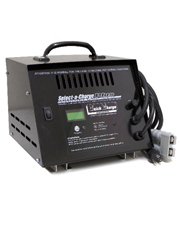 Portable Select-a-Charge Plus
64 or 32 Volts, 20AMP
Float charger to use in shop or onboard. Front panel programming allows users to select charge profiles for either flooded or VRLA batteries. Available with integrated Canadus Battery Energizer to keep batteries healthy and maximize battery performance and life.
Single Point Watering Systems
---
Celltron Advantage
The Celltron Advantage has the capability to test Valve Regulated Lead Acid (VRLA) and Vented Lead Acid (VLA) batteries. It is capable of providing Battery Voltage down to one (1) volt and measures inter-cell and terminal connection resistance.
Celltron Ultra
The Celltron Ultra offers advanced battery testing capabilities for effective evaluation and maintenance of all stationary power systems.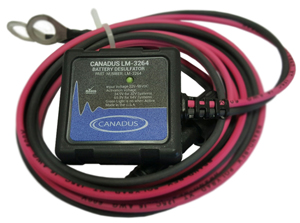 Canadus Battery Energizers
Safe, proven and patented technology that combats electrical battery failure:
Extends battery life by 50-100%, or more
Maintain peak battery voltage over the life of the battery
Minimize battery watering frequency
Eliminate sulfation problems – primary reason for battery failure and deterioration
Canadus' technology comes with an impressive performance guarantee for first-time purchasers and a 5-year full replacement warranty. ISO 9002 manufactured.
Locomotive 32V & 64V  / Signal, Telecom , Solar 12 & 24V
Reverse polarity protected
Operating Temperature: -45°…+85°C