Locomotive Battery Chargers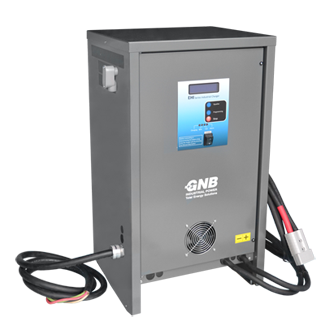 GNB EHI Charger
Robust High Frequency IGBT based design is energy-saving and CEC compliant. User-friendly programming provides conventional, opportunity and fast charging profiles optimized for Flooded and VRLA batteries. Offers ability to connect charger to network for remote monitoring and control.
Provides Smart Safe Charging
64Volt/125AMP and 32Volt/125Amp
208/480 3P Input; Other inputs options
CEC Certified
VRLA and Flooded
Real-time Clock, Calendar
Computer USB Interface
Logging History
RBS also offers these cable sets for use with this charger:
50ft cable set 2/0, with SB to SB connectors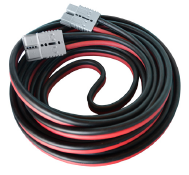 2ft cable set 2/0, with SB to heavy duty stinger clamps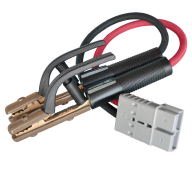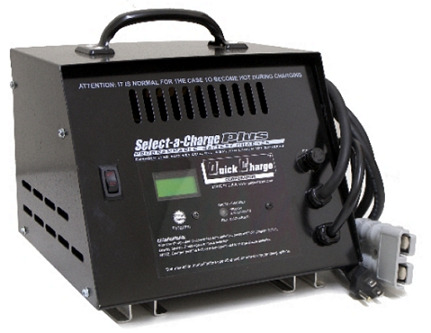 Portable Select-a-Charge Plus
Conveniently portable 20AMP chargers (32 or 64 volt) provide one-touch programming that allows users to select precision charge profiles for either flooded or sealed locomotive starting batteries.
These RBS models are equipped with an integrated Canadus Battery Energizer and include the additional DC cable assemblies described below.
32Vdc/20A, 64Vdc/20A Outputs; 117Vac 60Hz 10A Input
Reverse polarity protected and current limited
LED indicators provide charge status and assist troubleshooting
100% copper transformer heavy-duty rectifiers
5ft output cable is finished with SB connector; AC plug is installed on the power input cord
Indication: Charge status LED, Volt/Amp meter
Integrated Canadus Battery Energizer breaks down sulfation crystals on the battery plates
3-year warranty
Available Accessories
15ft cable with SB connector and insulated clamps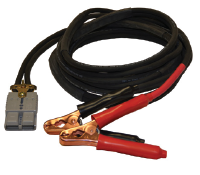 30ft extension cable with SB connectors