RBS BatteryNurse

TM

High Performance Charging and Testing Station
for In-Use and Stored Locomotive Batteries
The RBS BatteryNurse™ automated battery charging and testing station will vastly improve the low State-of-Charge conditions that negatively affect battery life and performance. This first of its kind solution provides the optimal equipment and method for railroads to protect their locomotive battery assets–whether they are in active use or temporary storage–and ensure the batteries are fully charged when needed.
Proper charging will maximize the life of batteries and decrease
incidents of locomotive non-starts due to diminished capacity.
User interface control station
Bulk charging system
Float charging system
Battery discharge test with simple pass/fail indication
DC electrical distribution with circuit protection
Displays voltage, time, and load current during testing
Spill containment system and safety equipment included
Modular BULK and FLOAT sections allow creation of small to large systems as required to accommodate any size shop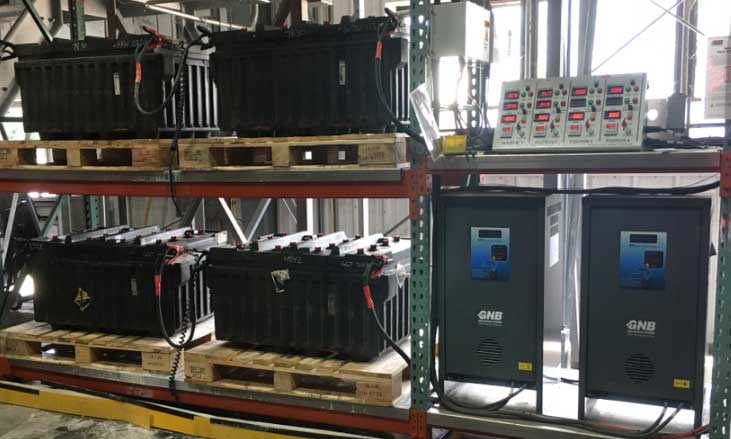 Our RBS team is comprised of highly experienced engineers and technicians who have in-depth knowledge of railroads' demands and requirements for locomotive batteries. Contact us to learn more.